The "4 door Z" build (4DRZ)- 13 G37S 6spd sedan
05-06-2019, 10:40 PM
Registered User
Join Date: Apr 2011
Location: DC/Northern Virginia
Posts: 1,367
Neat trip!
Might be too late, but allow me to suggest bronze for brakes. Not "darker" per say, but it's OEM-ish and looks great with white:
05-09-2019, 08:26 PM
Registered User
Haha, yeah I know. I was trying every video editor known to man as I thought something was wrong with the USB drive from Germany as there was no sound. This was the only one that produced sound and it turned out that it was just my wifi acting funny. Oh well...
05-09-2019, 08:30 PM
Registered User
That's where I have seen this color combo before. I did the same color on the front calipers by driving the car very fast at Road America recently. Amazing what a little heat will do.

05-09-2019, 09:31 PM
Registered User
The last day in Munich took us to the Audi museum, Dachau concentration camp, and the BMW museum.
05-12-2019, 10:40 PM
Registered User
Here are more photos of our trip for Hashim since he seems to be the only one looking.

This is our first day into Italy driving from Munich through Austria, Switzerland, and the Alps.
1st overpass restaurant in all of Europe- we found it by accident
Beautiful 8C Possibly my favorite car in the entire Alfa museum
33/2
WTF Alfa?
Alfa Romeo 4D theater with so many Sparco seats, wind, water, and lots of movement.
Alfa styling concept
Driving through the Alps
Above the snowline in the Alps
Disco Volante
Ferrari drove for Alfa 1st
Iguana
Entrance to Monza right in the middle of a park
Monza start/finish line
Long walk from the entrance and through this tunnel to get into the Monza track
Trying to squeeze our huge Volvo wagon through the narrow streets of Bologna, Italy to get to our hotel. The night we came in during Easter weekend there were thousands of people. It was like Mardi Gras and the absolute last type of driving I wanted to do after driving all day, but we made it!
We were supposed to get a small turbo stick shift hatchback for our trip. Instead we got this huge diesel wagon A/T that had no ***** on the Autobahn and was easily twice as large as most cars in Italy. Put over 1,500 miles on this beast in just over a week!?!
The following 3 users liked this post by 4DRZ:
05-13-2019, 07:56 AM
05-13-2019, 10:59 AM
Registered User
If you love auto museums, then you are in luck. There are some good ones coming up with our last 2 days in Italy.

We got a crappy rental car because our travel agent dropped the ball on literally everything. She was supposed to plan out everything and had over a year to do it. She put everything off until the last minute so most of the factory tours were not available. This meant that I planned 20 of the 22 stops in less than a week. It was a bit crazy. The rental car she told us we would have was totally different and that we could change it at the airport in Frankfurt, Germany. We were not allowed to change it.

But the trip was awesome and the Nurburgring ride was incredible!
05-20-2019, 06:22 PM
Registered User
Alright Hashim here is our 2nd to last day in Italy. Sorry for the delay- the last week at work was insanely busy. Today, not so much.
Anyway, our first stop was Imola to see where Ayrton Senna lost his life because I am a huge Senna fan. We got so lucky because the track was open to the public to walk on (only track we encountered this with) because it was Easter weekend. So I actually got to walk down to Tamburello where he went off and touch the wall. It was an emotional experience as was seeing his memorial and all of the banners, flags, T-shirts on the wall behind it- 25 years after he died!?! To this day someone puts flowers in the hands of his memorial statue. Unbelievable... Then we got even luckier as they had a temporary museum for Senna to celebrate the 25 year anniversary. They had some amazing stuff there from his actual go cart and race car to suits and helmets- a lot of it on loan from other museums. Very cool. I thought we might spend a half hour at Imola and we were there for nearly 3 hours. They also had a tribute to Gilles Villeneuve and a mural for Jim Clark.
After Imola we drove up to the Lamborghini factory and museum. The museum was very small, but they did have a lot of cool cars there.
Our last stop was what we thought was the Maserati museum (there isn't one- turns out my Italian translating is not that good after all), but it turned out to be a private collector's stable of cars on a private dairy farm in the middle of the Italian countryside. We got lucky because they were closing an hour early and they gave us 10 minutes to take all the pictures we could for free. Enjoy!
The following 3 users liked this post by 4DRZ:
05-21-2019, 01:35 PM
Registered User
05-22-2019, 11:14 AM
Registered User
These are pictures from our last day in Italy. After this I will get back to mods to the car.

We first got to tour the Pagani factory and museum. They were both very small because they only produce about 40 cars/yr. and have produced only about 300 cars in the last 20 years. They had a special car on display in the main area that just came back from Hong Kong to celebrate 20 years since Hong Kong has purchased an unusually high amount of Paganis over the years. We got to see the 1st and 2nd Paganis ever made. The factory is very small and very clean. It was designed to look like the old country in Italy, but unfortunately we were not allowed to take pictures there.
Ferrari had two museums. One in Modena right next to one of the original buildings that they used to display a ton of engines, Alain Prost's car that was Ferrari's 100th win, and a blue Dino. The one in Modena had a 250GTO- the last one sold for $40 million-ish!?! The main museum was in Maranello near the factory. The Ferrari museums were by far the two busiest on the trip. We got lucky again in Maranello because they had a temporary tribute to Schumacher near his 50th birthday with a lot of his F1 cars and an Enzo and F360 that he helped design. They also had an F40 and a huge trophy room that also had little models of every F1 car.
California
250GTO
Enzo's desk
Prost's car that was also the 100th F1 win for Ferrari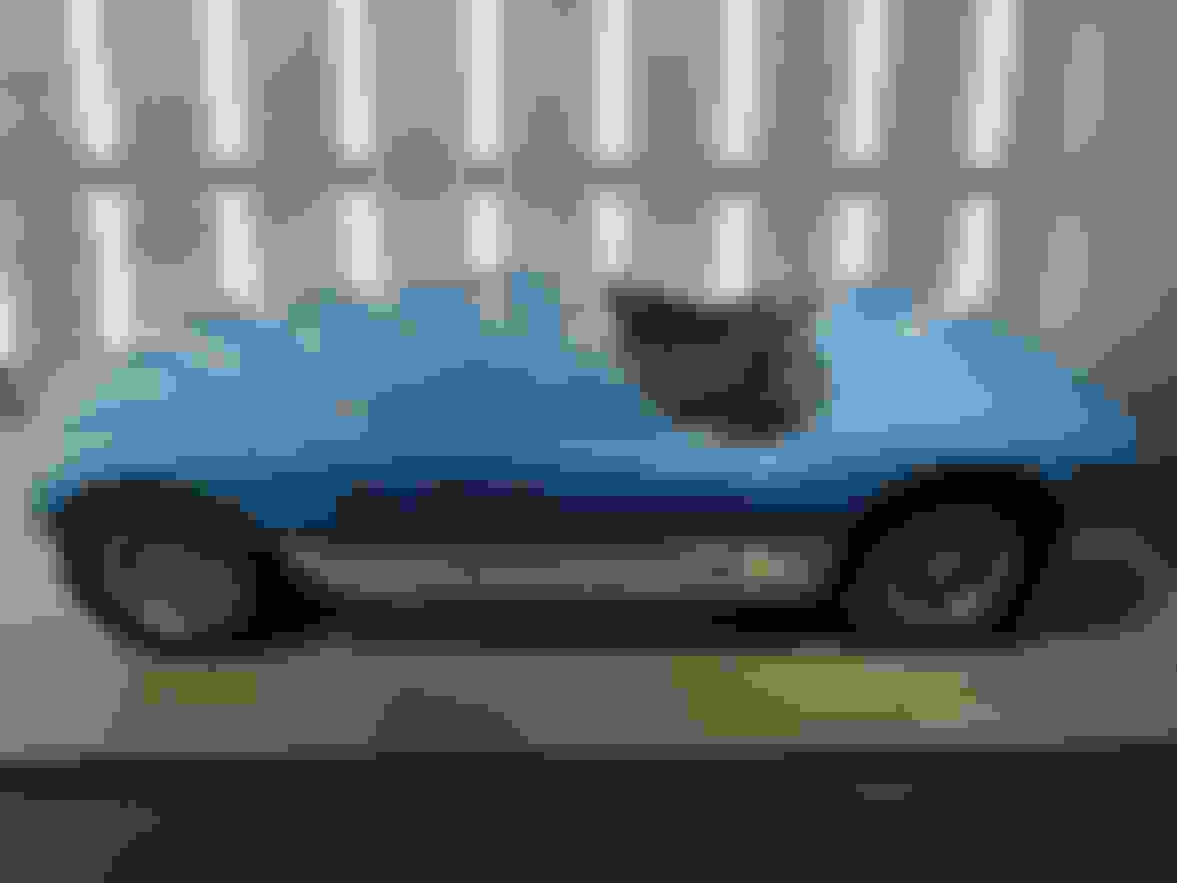 F40
Enzo that Schumacher helped design
Schumacher's F1 cars
F1 world champions room
Pit stop challenge
Exhibit outside the Maranello factory
Ferrari factory in Maranello
2nd Pagani ever made with over 500,000km- lovingly referred to as "Grandma"
Fangio recommended Pagani to Lamborghini and helped him get the job
Hong Kong 20th anniversary special
05-22-2019, 03:03 PM
05-22-2019, 04:55 PM
---
Last edited by Rochester; 05-22-2019 at

05:00 PM

.
05-23-2019, 08:32 PM
Registered User
I think this car is extremely recognizable due to Ferris Bueller, but it still stunning to see in person. The $40+ million GTO was no slouch either.
05-24-2019, 02:37 PM
Registered User
Ok I know you guys are all probably sick of vacation pics. Wait, who am I kidding- we are all car enthusiasts right?
Anyway, back to car mods (only somewhat related to my dream car vacation
). I had a handful of track map stickers from tracks I raced at laying around. I also picked up a few while on vacation. All of these tracks are important to me for different reasons, but I am torn about whether or not it is too busy for my car which otherwise looks very clean. Part of me thinks I should just keep the Senna sticker in the center and go to black track map stickers that hardly anyone will see to keep the clean look of the car. The other part of me thinks it is not too much because these have been on the car for a few weeks and not one person at work has even noticed. And each sticker adds at least 50 hp, right?

Thoughts?