Nissan Sports Sedan Concept
02-14-2015, 11:17 AM
Registered User
Join Date: Oct 2014
Posts: 40
Thanks: 0
I think this body would not stand the test of time from an aestetic perspective. Thatsd something I really like about a G35/37. They are classic shapes that never look dated. As modern as that is, I dont think it would last.
02-14-2015, 12:38 PM
Registered User
Join Date: May 2010
Posts: 1,221
02-14-2015, 08:59 PM
Registered User
Join Date: Jan 2013
Location: Ma
Posts: 670
Still FWD and CVT transmission from what I've read. Shame, damn Maxima's have had potential for years, but they just won't change up the platform to rwd or awd.
02-14-2015, 09:36 PM
Lexus Defector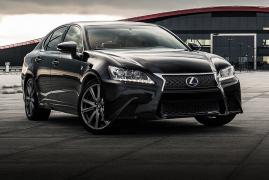 Join Date: Sep 2007
Location: Baytown, TX
Posts: 21,085
02-16-2015, 12:13 PM
Registered User
Join Date: May 2010
Posts: 1,221
FWD isnt the problem. CVT isnt the problem. Its the "hey we got it working, lets settle for working instead of making it great" mentality.

There are a few CVTs out there that work better than Nissans. And a few FWD platforms that handle better. Subaru and Acura come to mind.
10-24-2015, 12:27 AM
It's already out, It's the new Maxima

And I think it's looking similar ! I like it a lot, but wont go back to FWD and don't feel like I want to try de CVT... Having my G automatic was already a big compromise I did to get a AWD car !
Thread
Thread Starter
Forum
Replies
Last Post
Engine, Drivetrain & Forced-Induction