Nissan Sports Sedan Concept
01-13-2014, 11:59 AM
Lexus Defector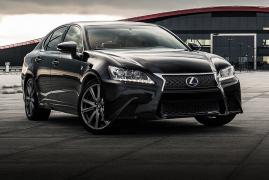 Join Date: Sep 2007
Location: Baytown, TX
Posts: 21,090
Nissan Sports Sedan Concept
---
So much orange!

What the Maxima used to be before the upstart little brother Altima came along and became the exact same thing only cheaper and better, rendering the Maxima obsolete. It has been dying an ignominious death for about 2 generations too long. Replacing it with this would be awesome and possibly inject some life into the brand besides the GTR. Or shave 2 doors, give it RWD and resurrect the 240 as a BRZ/FRS fighter.
01-13-2014, 12:03 PM
I like the tailights, dislike the color on principle (Aggie here), and that roof slope is way too reminiscent of the veloster. I'm glad they put an aggressive 370 styled front end and nice taillights.

Nice concept, I could see a platform like that taking off.
01-19-2014, 09:28 PM
A quarter past stripped
Join Date: Nov 2013
Location: Pembroke Pines, Florida
Posts: 1,698
Eww. Over the top. How are we supposed to mod the exhaust? Front wheel drive? Is that a CF diffuser on it's rear?
02-10-2014, 08:43 AM
02-13-2014, 05:54 PM
Love the detail on it, looks like CF on the inside of the front vents and the exhaust. The chrome on the grill and trunk lid can be blacked out, so easy fix. Dump the wheels and get coils, slam it and the things got potential. If it comes RWD and goes into production it would be awesome for the brand.
03-08-2014, 10:28 AM
Registered User
Join Date: Mar 2013
Location: Houston
Posts: 1,138
---
Last edited by monytx; 03-08-2014 at

10:32 AM

. Reason: Wanted to add more instead of making another post.
06-04-2014, 03:02 PM
Ugh...that front grille is a hot mess. It looks like they styled the rest of the car and then got to the front of it and didn't really know how to wrap it up / button it up design-wise so they just glommed on there. Doesn't flow with the rest of the car.

I do like the roof line side profile. A clear nod to the GT-R.
09-06-2014, 09:13 PM
A quarter past stripped
Join Date: Nov 2013
Location: Pembroke Pines, Florida
Posts: 1,698
Ahhh. Still not really liking it. It has a nice shape.... BUT. That grill looks silly.