FlashGuy - G37S Coupe
06-11-2017, 11:40 PM
Tune2Air
---
'08 Bluetooth music streaming solved. Bought the Tune2Air adapter the day I bought the car. Can't imagine life without it.
It has it's quirks like sometimes taking very long to power on but, that is due to the power spec for the factory iPod adapter.
Quick update: Since the factory iPod interface port was based on the firewire specification, it did not provide sufficient power to my Tune2Air bluetooth adapter. The result was unreliable activation, anywhere from instant to 30mins to start-up and connect. In order to solve this, I finally got around to buying the CableJive dockStubz+ 30-pin charge converter. It fits in between the iPod cable and the Tune2Air adapter.
What can I say, it's a cheap fix and works 100%. The Tune2Air starts up with the car every time all the time.
You can grab this thing

here
.
---
Last edited by FlashGuy; 11-27-2017 at

11:53 PM

. Reason: update
06-11-2017, 11:52 PM
Axle Clicking
---
So there was a clicking noise coming from the rear of my car. Did a search and came up with BlackBetty's post that led to this:
https://www.myg37.com/forums/tsb-tec...ear-axles.html
There was a TSB that showed a solution to the issue. It was basically to lube the contact point between the axle and bearing hub with Molykote M77. I decided to do it myself.
Here are the parts you will need for a DYI:
Honda Moly Paste M77
Dorman Axle Nut
Cotter Pin
Final result, it works. No more clicking. Might be unrelated, but I also seem to be getting 1 or 2 more MPG.
---
Last edited by FlashGuy; 06-12-2017 at

12:09 AM

.
06-12-2017, 12:06 AM
Whiteline Diff Bushing
---
Spent a few hours with a hole bore, sawzall, and hammer but got the my Whiteline poly bushing installed. Like everyone's experience, it was a complete ***** to remove the stock bushing. Now that that whining is done, I can happily say it was worth the pain.
I don't know for how long my OEM bushing had leaked out its guts but, it appeared it was from before I owned the car. I guess ignorance is bliss because I was happy with the performance previously but, the difference after the poly bushing was staggering. The hook up is strong and immediate. One of the top mods for this car.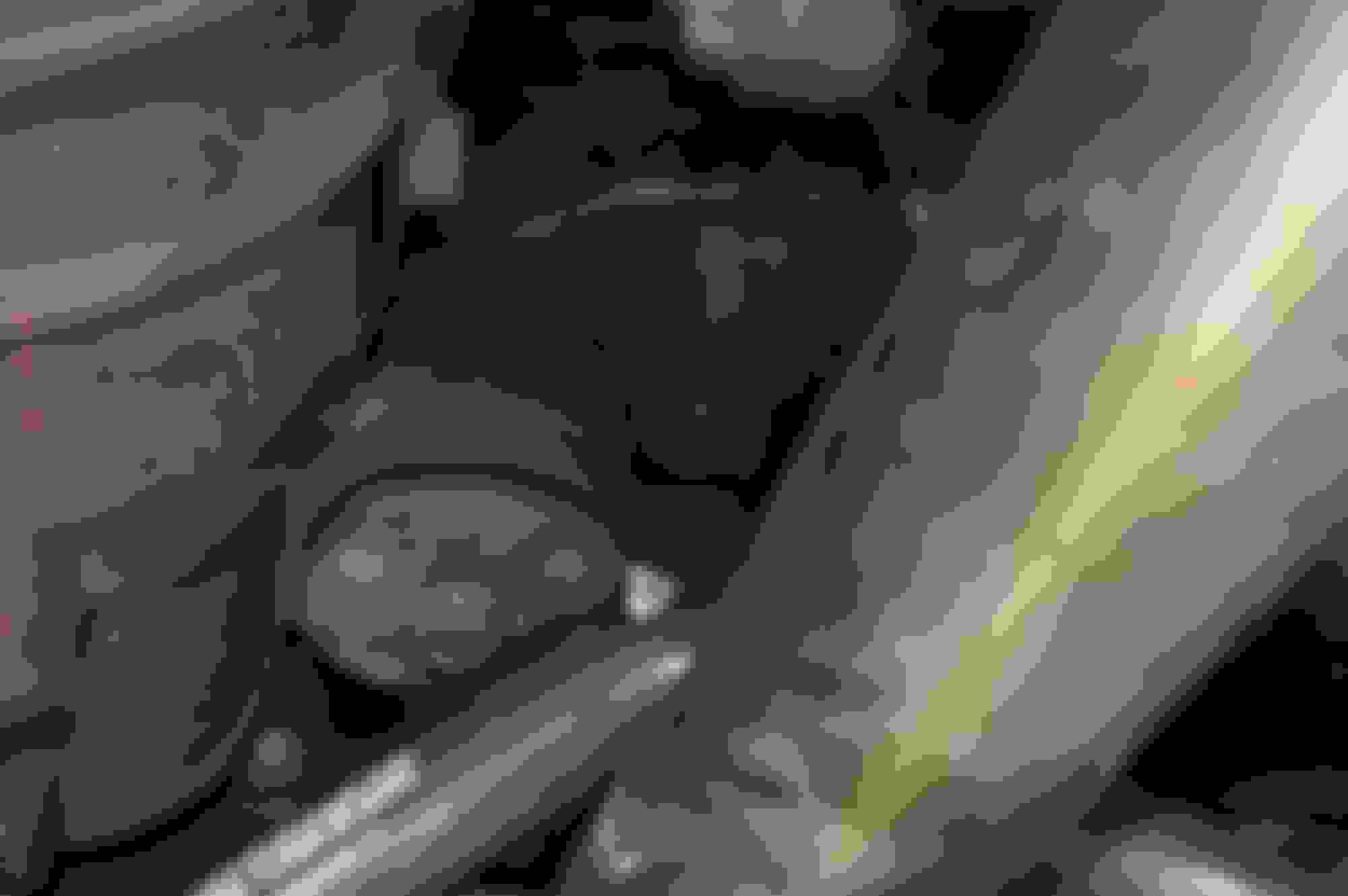 ---
Last edited by FlashGuy; 06-18-2017 at

03:16 AM

. Reason: update
06-18-2017, 03:28 AM
ZSpeed Performance Splash Shield
---
Upgraded the splash shield to a ZSpeed Performance part to accommodate beefier sway bar brackets. Plus, the mounting holes perfectly line up with the factory holes. This is a quality made part.
06-18-2017, 05:00 PM
Care to share more info on this? Had never heard of this solution for our cars.
Model or where to buy? How does it work (obviously through bluetooth)?
Car is looking great man!
06-18-2017, 06:24 PM
Thanks, Brad.
The weekend wasn't limited to the diff bushing. The day prior, I spent 14 hours straight to help a buddy out with a full suspension overhaul on his '06 350z. I forgot how much a pain some parts on the car were.
Things we replaced:
Front lower control arm bushing (shock and inner)
Compression rod bushing (required cutting the old bushing sleeve off because it was seized to the mounting post)
Front upper control arm
Control arm ball joints (left and right)
OEM dampers for Bilstein B8 dampers mated with Tein S.Tech springs
New damper top hats
Rear knuckle bushing replacement minus the two for the traction arm
Traction arm bushings
Camber arm bushings
Spring bucket bushings
Rear upper control arm bushings
Rear bearing hub
Rear brake pads
We used a bushing removal kit that saved a ton of time. It was worth every cent.
By
the time I got to my diff bushing, I was exhausted. I managed to break the bushing removal kit on the G37. The nut w/ bearing assembly simply cracked to pieces when I was cranking with the wrench. It was absolutely staggering how much torque is required to get the diff bushing to budge since the kit was rated for 120+ ft/lb of torque. That was when the saw came out. It made swift work of the bushing sleeve. I just sanded and repainted any scuffs to prevent rusting. HA!
---
Last edited by FlashGuy; 06-18-2017 at

06:49 PM

.
06-18-2017, 06:38 PM
Sure. Looks like the manufacturer changed to Bovee from ViseeO but, the model is WMA1000. The dongle simply mimics the iPod control signals and passes it to our radio. It lets you stream music over Bluetooth when the radio is set to the AUX input. I use it with an Android phone and retain the ability to change tracks with the radio or steering wheel controls.
Since my phone is Bluetooth 4.0, I can also connect to the car's Bluetooth phone connection. It seamlessly switches between phone and music. I am also connected to a Bluetooth OBDII dongle I use to log the car's stats with the Torque app on my phone.
Bluetooth adapter:
Ipod cable:
06-25-2017, 01:26 AM
Clutch Master Cylinder
---
With a track day coming up, I decided it was time to install the OEM 370z clutch master cylinder (CMC) that I bought but, never got around to installing. It's been a while since I bled the clutch fluid so it was horrendously black. Put in some Motul DOT 5.1.
The old CMC has a damper at its base to lessen the vibrations coming from the clutch. It's nice and adds to the luxurious feeling of the car. However, the byproduct of this is a sloppy pedal and being difficult to bleed.
The 370z CMC deletes this. My initial impression is that I can feel the clutch vibrations and a more direct and linear engagement. In short, I love it. Highly encourage people do this swap if you have not already done so.
OEM 370z clutch master cylinder and ZSpeed insulated SS clutch line.
Remember to remove the side sill trim and fuse cover trim.
Get your 12mm swivel out.
Do yourself a favor and remove the ABS module. While you're at it, getting the left hood strut out of the way helps.
3x12mm nuts and 6 hard lines (2x12mm flare nut and 4x10mm flare nut). You will have freedom to work and not damage anything.
See ya old POS CMC with a damper.
06-29-2017, 10:33 PM
New Shoes
---
UPS came by and dropped off some goodies.
Took advantage of DiscountTire's 4th of July sale with rebates and bought a set of tires. It was perfect timing since I've worn by rear tires close to the wear bars.