All About VVEL
03-27-2008, 03:26 PM
Registered User
Join Date: Feb 2008
Posts: 67
Thanks: 0
Thanked 0 Times in 0 Posts
I read an article saying the G37 actually gets 3mpg worse than BMW. While I love the G37 engine, i don't see how efficiency was part of the equation.
Anytime you are running 3mpg less than a twin turbo engine... it's hard to say efficiency was high up in there in priority....
---
Last edited by cartman13; 03-27-2008 at

03:31 PM

.
09-06-2008, 04:17 AM
Registered User
Join Date: Jul 2008
Location: Irvine, CA
Posts: 673
Thanks: 0
09-06-2008, 04:27 PM
Registered User
Join Date: Apr 2008
Location: Florida
Posts: 30
Thanks: 0
Thanked 0 Times in 0 Posts
Wow, Way more complex in operation than VTEC. Looking at the PDF it shows a Link (either a belt or a chain?) inside the VVEL from the input to control shaft? Is that for each intake valve? Wonder what the link is made of (no information in the service manual)?

Service manual says if any part of the VVEL Ladder assembly (most of the mechnanical parts to the VVEL and actuators/links ) is out of adjustment the VVEL ladder and complete Head needs to be replaced as one unit (that would be expensive piece!) . Hope it is a reliable design...

Anybody have any more information this?
04-21-2010, 02:11 AM
Administrator
Join Date: Aug 2008
Location: Doha, Qatar
Posts: 12,189
<object width="480" height="385"><param name="movie" value="http://www.youtube.com/v/lY9L8hoVPRU&hl=en_US&fs=1&"></param><param name="allowFullScreen" value="true"></param><param name="allowscriptaccess" value="always"></param><embed src="http://www.youtube.com/v/lY9L8hoVPRU&hl=en_US&fs=1&" type="application/x-shockwave-flash" allowscriptaccess="always" allowfullscreen="true" width="480" height="385"></embed></object>
04-21-2010, 02:12 AM
Administrator
Join Date: Aug 2008
Location: Doha, Qatar
Posts: 12,189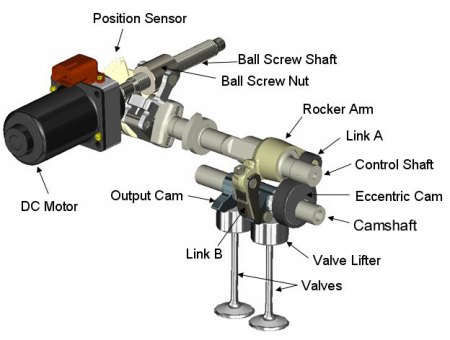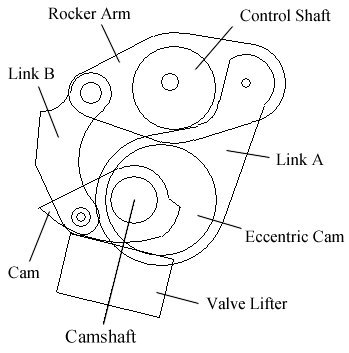 Low Lift:
High Lift: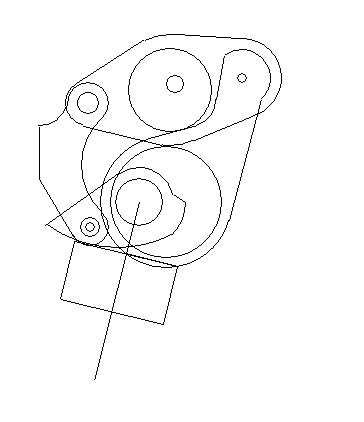 02-07-2012, 06:08 PM
The reason BMW went TT is because it was a more cost effective way to get reliable +300hp than creating more of the older M engines. Keep in mind technology had advanced in the time between the 335i and the old M. Additionally the 335i's power-core was put together in a hurry, hence all the issues it had (check bimmer forums around when the 335i came out) and heres why

BMW got wind that Lexus was coming out with a 300+ hp entry level luxury sedan, something BMW, or any other luxury brand (Mercedes excluded) for that matter, has never had (to my knowledge) What they didnt know is wether that measurement was at the wheels or the crank and how much over 300 horses the vehicle would actually be.
At the time BMW only had the 330i Which had 258hp. Being the "ultimate driving machine" BMW couldn't have a JDM car on the market that had more HP than theirs so what do they do? THROW TWO TURBOS ON THERE!
Now, the N54(335i/xi) is completely different than the N52 (330i/xi other models) but it's diferent in the ays that make it easier to produce quickly and efficiently ( Aluminum block instead of magnesium, almost exact same fastening points for accessories as the n52 etc.) and while the designes ARE different they are also very similar.

Because bmw had no idea how much over 300hp the 2gr-fse (is350 engine) would have, they built the engine and FI setup to allow for a hp boost allowing them to uprgrade the model with nothing more than a retune to balance out their competitor. Just bring your car in and BAM more hp, they even offer that now for an inflated price.

So to answer the question as to wether BMW HAD to go FI to get 300+ hp...no. But they had to design a whole engine just to compete with JDM. But for that, the 335i will be competitive against newer JDM models for a while save for maybe the new infiniti that's putting down 360 AND is a hybrid which adds something else to the table.

Just thought I'd put that out there.
11-28-2014, 01:18 PM
Registered User
Join Date: Oct 2014
Location: Los Angeles, CA.
Posts: 393
Thread
Thread Starter
Forum
Replies
Last Post
Engine, Drivetrain & Forced-Induction
Engine, Drivetrain & Forced-Induction
Engine, Drivetrain & Forced-Induction