My RB Project, going all in!
11-24-2012, 08:19 AM
Administrator
My RB Project, going all in!
---
Was going to wait till we actually start building the engine but I ran out of patience, waiting on parts to arrive can be such a bitch!
So to keep it short, got bored of the VQ and its slush box, the engine's compression is too high to boost reliably without selling a kidney, and on top of all, the VVEL will forever be a bottle neck on this engine. Solution: RB swap

Picked up an RB30E bottom end, cast iron block, long stroke, with enough torque to move the G around, mated to an RB26 twin cam head (lowers the compression to 8.4:1) and an RB25 gearbox since I will be keeping her a RWD.
To this point, we got the following:
RB26 head & RB30 block, waiting on head bolts, gaskets and cam belts
RB25 Pull Type gearbox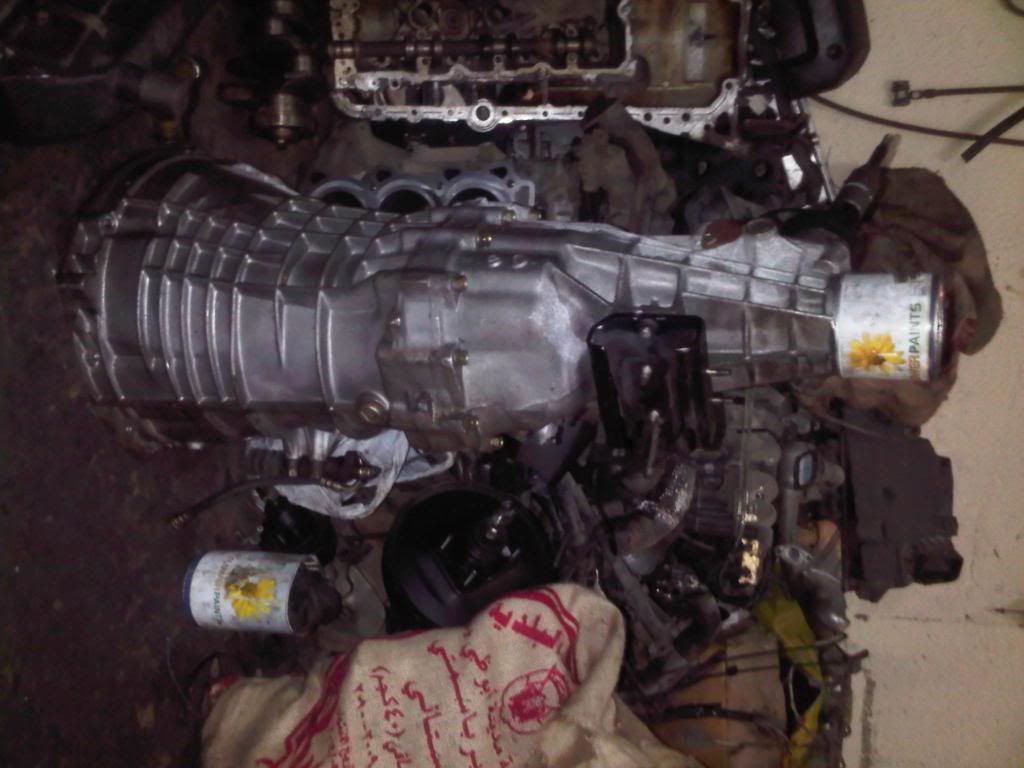 A snail crawling around in my living room...
RB26 Intake Manifold
RB26 Exhaust Manifold
VH45DE 90mm throttle body, mechanical throttle FTW!
Update: 26-11-2012
Gasket kit, head bolts and tensioner kit have arrived and have been dropped off at the shop. Aiming to start stripping down the G on Saturday!
The manifolds were just held against the head to measure clearances from wheel well, we
may
have to re-route the wastegate pipe.
Intake side should not be a problem
Update 28-11-2012:
The head has been sent for porting, polishing and final prep work before getting fitted back in. The block is getting painted and drilled for the tensioner.
In the meantime, this showed up at work today:
3.5" intercooler and an Oil Catch Can.
Update 03-12-2012:
Engine and head are finally ready! Car has been dropped off today to begin surgery. Here's what all the head covers and pulleys look like so far

Update 06-12-2012
Engine test fitting began and it is looking great so far!
The intake manifold inlet will he have to be slightly modified to fit the throttle body due to limited space
The turbo side however is a tight fit
The wastegate pipe is a little too close for comfort too, may have to be modified as well. No so sure yet. It is looking great so far!
Update 08-12-2012:
The following pictures will not be easy for the weak-hearted
.
.
.
.
.
.
.
.
.
.
.
.
.
Doesn't that shifter look like it just belongs there?

Well it wasn't work of magic though, the transmission will have to be pushed around 26mm away from the engine to get the shifter position where it belongs. A spacer will be made to sit between the engine and transmission housing. The flywheel will also have to be pushed by that same amount. You can see the tiny spacers currently being tested.
Since the transmission's cross member will be slightly relocated, some new holes had to be made
The crank case also wanted a share of the action, it wouldn't fit properly around the engine's cross member so it had to be modified. The mechanic suggested he will be test fitting an RB25 crank case as it may be easier to work with, let's see how that goes.
Transmission alignment in progress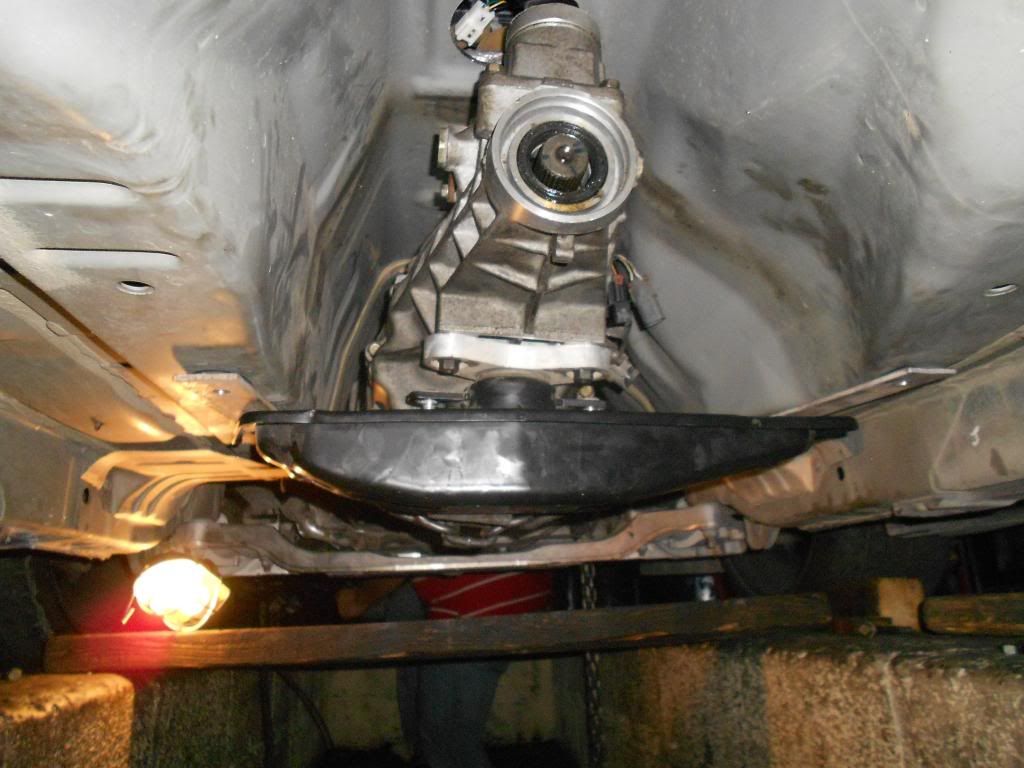 The wastegate pipe continues to pester around, this time around the steering column. The mechanic says the engine is not 100% aligned yet, once done it will move further away from the steering column.
Update 10-12-2012:
Great news! The shop is done with the engine and transmission alignment and I couldn't be happier. The shifter now sits 100% OEM and the best part, I won't even have to modify my center console for it.
Shifter in Neutral
Shifter in Third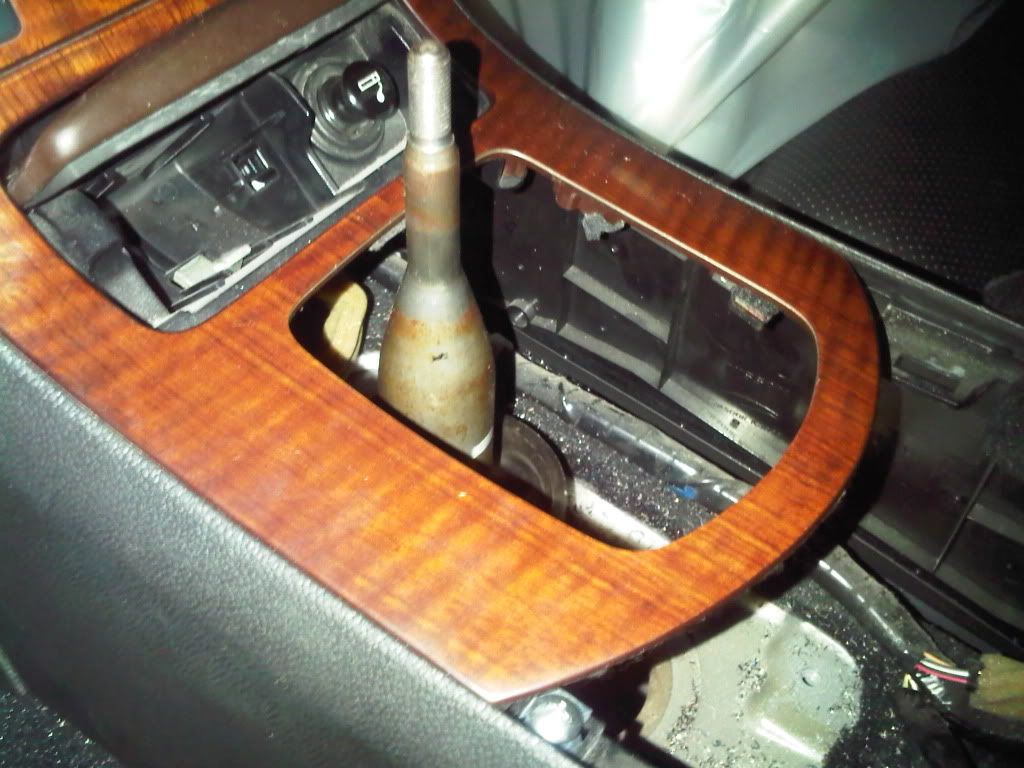 Shifter in Reverse! Look at that clearance!
Shifter in Fourth
Engine mounts have been spot welded today, everything is looking perfect. Tomorrow they'll get welded and finished to look 100% OEM
The Transmission spacer is also ready, 26mm thickness
Here it is with the OEM flywheel for your reference
Turbo fitment is still tight especially on the turbine side. That line will have to be relocated for sure.
And finally, the finalized engine position. Gotta love that RB tilt!
Update 13-12-2012:
Intercooler mounting in progress
Bumper bracket modification in progress
Intake manifold inlet customzed for better throttle body fitment
Still not sure what I'm going to be doing with this SOB.. would hammering the body out a few mm's hurt so much?
And finally some beauty shots by Docaam
Update 15-12-2012:
Throttle body install.. check
Intercooler install.. check
Bumper bracket fitment, triple check!
Looks like Santa's here early.. Spec stage 5 clutch and Aluminum Flywheel
BC Racing Coils!
Update 17-12-2012:
More toys have come in!! Looks like I've been a very good boy this year

---
Last edited by G37Sam; 12-20-2012 at

04:05 PM

.
11-24-2012, 08:20 AM
Administrator
Update 20-12-2012:
Awww dayum look what showed up!
Engine bay blasted and cleaned with every detergent on the planet! Haven't seen it this clean in 5 years haha
Engine and transmission mounts, welded and painted ready to go back in
Poor crankcase was cut and welded 270 times before they got it perfect. Will be prepped and painted to look OEM again.
Oil temperature sensor thread
Transmission spacer surfaced and painted to match the engine block. Stealth mode baby!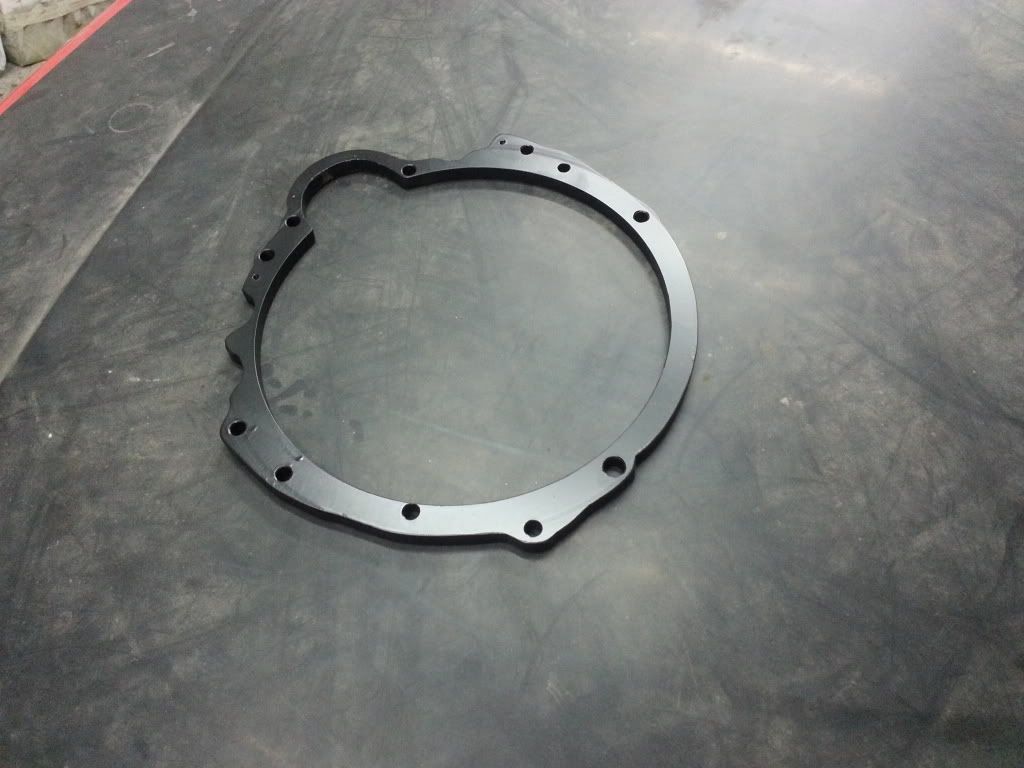 Eibach fronts without the engine & transmission for those wondering

Update 23-12-2012:
Everything has been bolted together and should be going in today!
Transmission spacer installed, clutch and flywheel are in too!
Wastegate flange welded
Transmission mount spacer, OEM style baby!
Pics of the crankcase
Crank case painted, oil cooler/filter relocation in place
Now here's the horrible part.. there was a major communication issue over the phone about what I wanted to paint my intake manifold.. here's how it came out
.
.
.
.
.
.
.
.
.
.
Update 24-12-2012:
Engine & Transmission are in! That purple manifold is slowly growing on me to be honest. What do you think?
Engine mounts looking good
Just can't get enough of this engine
Aftermarket swaybars shouldn't be a problem I guess
Update 26-12-2012:
Intercooler piping check!
Keeps getting tighter! (that's what she said)
Tomei fuel rail and ID injectors are in place
Turbo oil feed
Update 28-12-2012:
OEM foot e-brake out, R33 clutch pedal to replace it. I'm going to the scrap yard tomorrow to try and find a G37/370Z clutch pedal as it would hopefully be a direct swap.
Tial BOV..

Intercooler piping almost done
Turbo clearance "slightly" better
Power steering pump pulley is too close to the radiator fans, the mechanic is thinking of throwing in a small spacer to push it further out
Fuel rail with the injectors in
Cam angle sensor
Thread made for water temp sensor
Hmmm... which wastegate spring to go for..
Driveshaft customization done!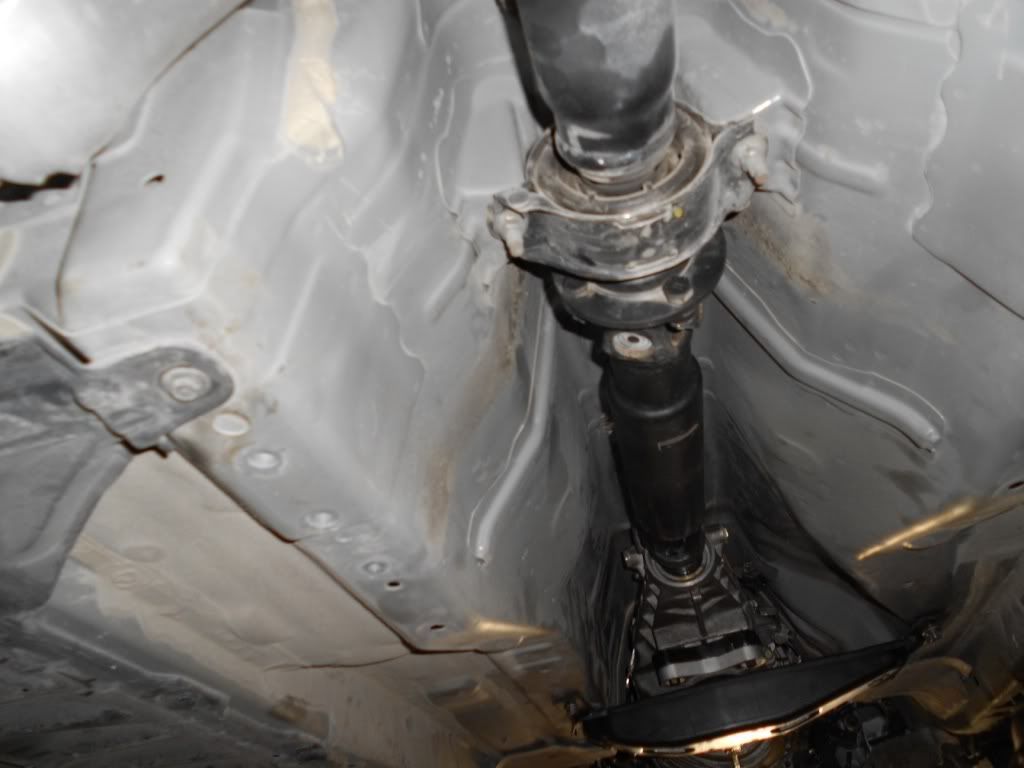 Transmission spacer
We're getting somewhere!
Update 30-12-2012:
Oil filter relocator, check!
Aeromotive Fuel Regulator.. check!
Some more holes had to be made..
For the clutch master cylinder, can't get more JDM yo!
Update 31-12-2012
My shift **** is here

That sway bar is a little too close to what looks like an idler pulley, wonder if it can be relocated. Bummer I was hoping to go with thicker sways.
Customized adapter for the clutch pedal
And another one for the accelerator
Here's what it all looks like, will have to get the clutch pedal aligned later on!
Update 08-01-2012:
Great news! The car was started to check for leaks, minor leak in the turbo oil feed was fixed and MAN did it sound like a monster. Stay tuned for video's

If everything goes as planned she should be going for ECU wiring & exhaust fabrication tomorrow. Fingers crossed. Here are some pics for now.
Oil cooler is in
OEM wiring with ignition system
Pedals are in and functioning properly!
Close up on the accelerator pedal, was a b!tch to get right the mechanic tells me
Update 15-01-2013:
Wiring progress pics, not for the weak hearted lol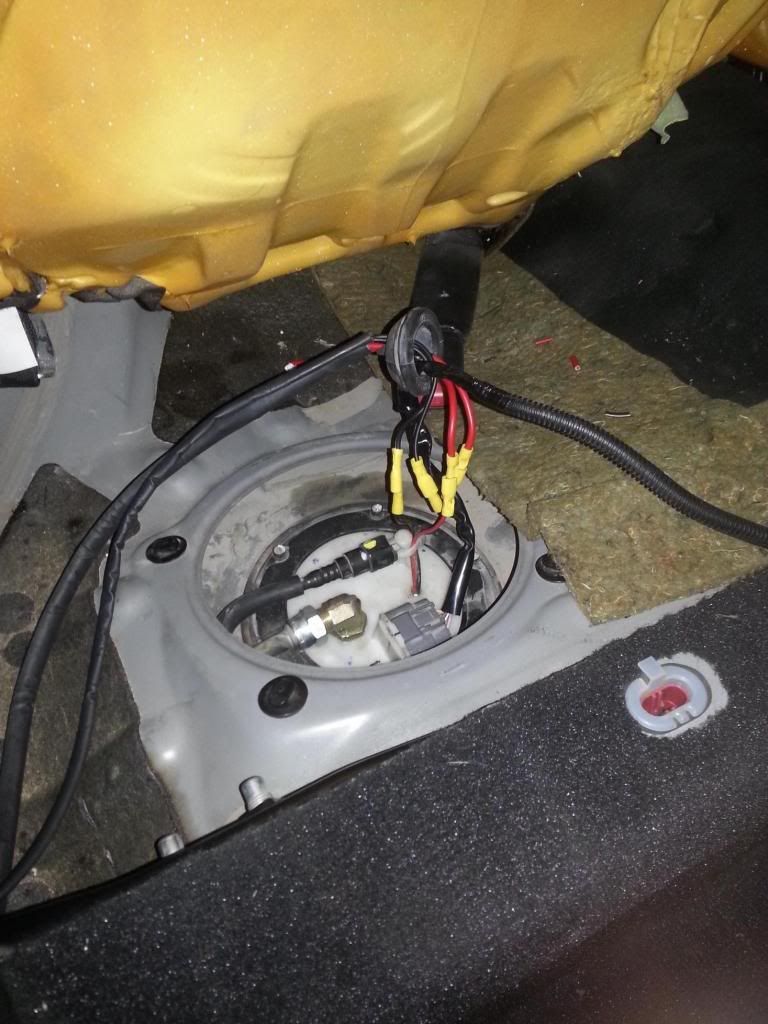 Update 15-11-2014:
She put down 485whp @ 0.9bar (low boost setting) and 615whp @ 1.6 bar (high boost setting). The car actually saw 1.7 bar when I datalogged it on the street. NOT COMPLAINING

Here's a screenshot of the High boost run. Was too excited to adjust the Torque Axes Scale but you get the picture.
I got too excited on the road and with all the boost the charge pipe eventually came off, thinking of just welding that fcker in:
And here's a video of me pretending like I knew what I was doing haha
---
Last edited by G37Sam; 11-15-2014 at

03:52 PM

.
11-24-2012, 09:38 AM
Administrator
Thanks guys, yes this will all go in the G

11-24-2012, 09:54 AM
Hi Sam,
I'm pulling up my chair closer for this one. VERY interesting build.

You assume we know what an 'RB30' is. I sure had no clue. Had to google:
Wiki Nissan RB engines
What is a 'pull type' gearbox?
Coop
11-24-2012, 10:43 AM
Administrator
Coming from you Coop it sure is a compliment! I know my entire table has been pulled close so many times for your thread haha
Apologies for that, RB30E's were very common in this part of the world and Australia, came on a few R31 Skylines, Commodores (Australia) and Nissan Patrols. They have longer strokes than an RB26 and an RB25 but don't rev as high. Until I later on invest in one of those bad boys:
NITTO RB30 Stroker Kit - 3.2L
What is a 'pull type' gearbox?

Coop
It has to do with the clutch engagement mechanism. Older Skylines had Push Type which apparently snapped under aggressive shifting. Here are some gifs to illustrate the difference.
Push Type:
Pull Type:

11-24-2012, 02:08 PM
Administrator
Thanks Bill, J.
I'd never attempt anything like this myself to be honest, the shop doing this build is specialized in RB and 2J engines, he's done a few swaps on 350Z's before and seemed very confident about pulling this one off. All I'll be doing is lending a hand after work, getting in his way to snap pics and updating this thread

One things for sure, he's as excited as I am about this build!
11-24-2012, 05:39 PM
Wow, this is a first! Awesome build and good luck with it all. The 350s had a little more room to work on, the g35 as well. Coming into this g37 I notice the space is SUPER tight. I hope it fits in with jus light modfcations.
The amount of boost you can run will feel amazing!
11-24-2012, 05:40 PM
Registered User
Join Date: Dec 2009
Location: Framingham Ma,
Posts: 6,078
WOW Sam. Good luck man an im all in!! Watching this thread.