2009 G37x Coupe Undercarriage Rust Help
05-05-2018, 11:26 PM
Registered User
Join Date: May 2018
Posts: 2
Thanks: 0
Thanked 0 Times in 0 Posts
2009 G37x Coupe Undercarriage Rust Help
---
Hi, I recently purchased and 09 G37x Coupe at 78k miles. Upon initial inspection prior to purchasing, I did notice some undercarriage rust, but was unable to get a great look. After purchasing I was able to get a good look and it turns out there is much more than I had originally thought. All aspects of the car (besides the undercarriage) are immaculate for a 2009. I am from northeastern PA so I'm sure the winter season has everything to do with it. This is my first time posting on this forum and I've come seeking advice/help. What would be the best solution to this problem? Have the rust removed at a shop? Do it myself? Which parts look like they need replaced? Should I look into undercoating or oil spray? I'd like to keep this in my possession for a while, how can I fix this problem/make my car last as long as possible? Thanks.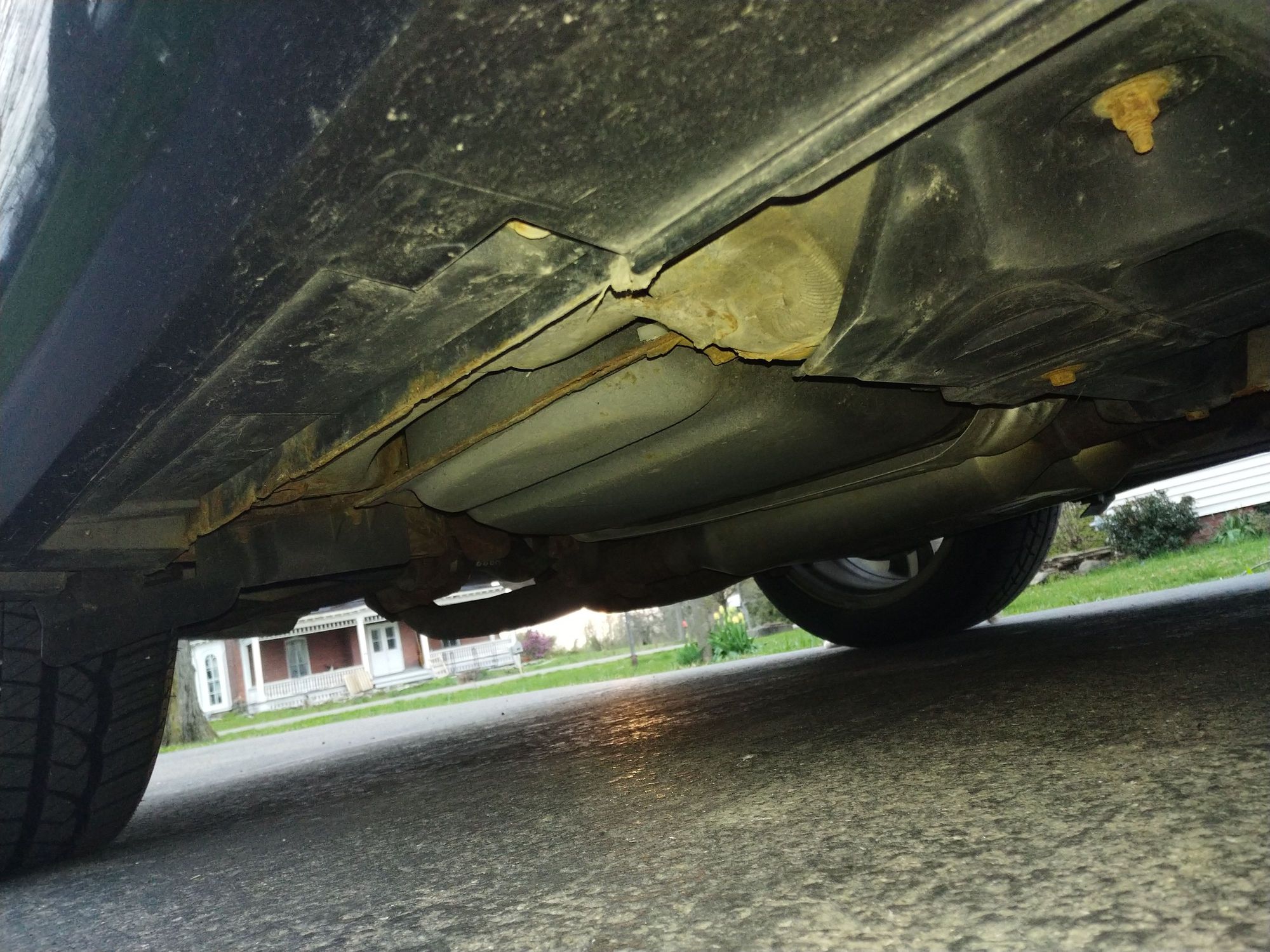 05-06-2018, 01:49 AM
Super Moderator
Join Date: Oct 2014
Location: Houston, Tx
Posts: 4,304
Welcome. I moved your post to a more appropriate forum. You can search the site for "rust undercarriage" and find most posts that deal with your subject.
05-07-2018, 05:30 PM
Looks like road salt damage. You can buy a rust converter and inhibitor that converts the rust back. It turns it gray then you can spray undercoating or high temp ceramic paint on it if you want. Each bottle can be bought for 6-7 bucks and bought at lowes or home depot
Thread
Thread Starter
Forum
Replies
Last Post
Engine, Drivetrain & Forced-Induction