Challenging intersections
06-29-2018, 05:21 PM
I personally like the round abouts. European countries use them everywhere. I think if we had better driver instruction and more of these it would prevent traffic clogs and keep the flow going. In my state, Alabama, the road engineers drastically lack common sense and have put lights and roads in the dumbest spots.
08-19-2018, 12:06 PM
Insane & Delirious
Not quite an intersection, but an exciting drive none the less. Day turned into night as sheets of rain came down. Michelin pilot super sport tires stuck like glue.
08-19-2018, 06:15 PM
Super Moderator
Join Date: Oct 2014
Location: Houston, Tx
Posts: 5,382
08-20-2018, 12:14 PM
Here in Rochester, we actually have a Double Diamond intersection on the South side. Looks exactly like this, except it's an underpass not an overpass.
It was created to alleviate rush hour traffic jams. At first glance, it seems crazy, but I swear it works really well. Fascinating piece of engineering.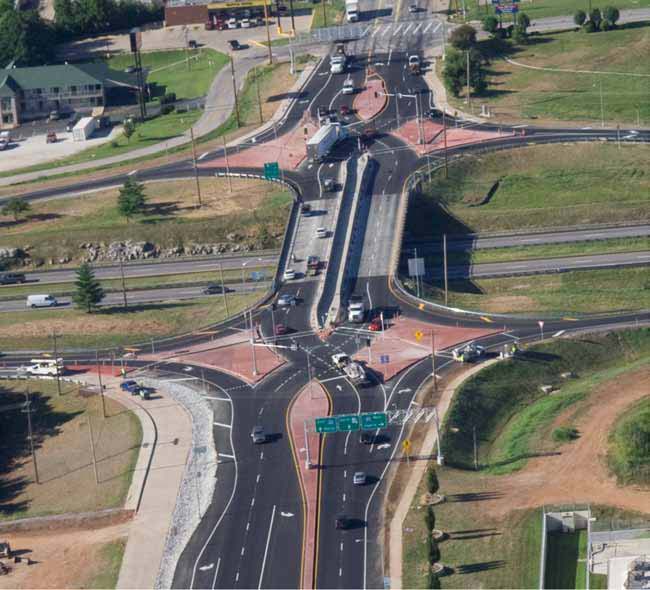 08-20-2018, 01:15 PM
Insane & Delirious
Indeed. I went through something like that in nebraska iirc I think turnabouts (traffic circles) are great for areas with low (moderate?) traffic. In fact, on this trip I had to go around a circle twice because I listened to the stupid
[email protected]
# The goal was to continue straight through. Instead, the gps said "turn right at the third exit". That didn't make much sense because the third exit would have me turning left 90 deg, not going straight. Of course, maybe it counts the exit you're starting from as exit #1??
Normally the gps sound is off and I just follow the line. This time I had the cell phone in the area where the gps is normally mounted. Gps was off to the side in the passenger foot well. Probably looked like a novice going around in circles

Thread
Thread Starter
Forum
Replies
Last Post