Random rants
10-20-2013, 04:57 PM
Registered User
Join Date: Nov 2011
Location: Happiest Place on Earth
Posts: 1,360
Originally Posted by
Black Betty
I hate when my wife or the housekeeper gets my socks separated in the laundry. I wear them as a pair. I take them off and put both of them in the exact same place every time. How hard is it to pick up and wash and dry both of them as a pair??? I do it. I've never in my life washed one sock from a pair without the other. Both or none. I guess that's why I usually do the laundry at my house, because everyone else screws it up.
Today I saw this picture and though of BB's post

10-22-2013, 04:03 PM
Lexus Defector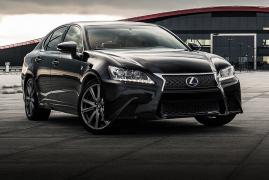 Join Date: Sep 2007
Location: Baytown, TX
Posts: 21,089
Lol. Are those holding the hub caps onto the wheels?
And complaining about your rental car when you're enjoying the Caribbean sun is the definition of first world problems my friend.

10-22-2013, 05:31 PM
Haha, yep. Looks like they also skimped on layers of PlastiDip.
And you're spot on! No complaints here. Just a few chuckles. I can hardly "Fit" into this Honda Fit.

10-22-2013, 08:19 PM
Registered User
I thought I posted this before but it does look like it.

I have to tell you I hate build threads. When I see one it is like someone saying hey look at me! Look at the cool stuff I put on my car! Mine is better than yours! Look how much money I spent!

All this then taking ofense if someone does like what they did or how they did it. I don't know it just seems crazy. When some asks specifically I will let them know what I have done to my car but this bragging crap is for the birds. No I never modified my G but I have my other veihcles. I see this on every forum.
01-17-2014, 02:42 PM
Lexus Defector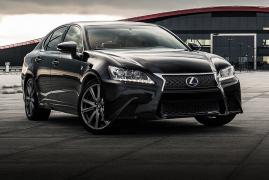 Join Date: Sep 2007
Location: Baytown, TX
Posts: 21,089
To every form member posting a thread to ask ME what YOU should do with YOUR car: Stop it! I don't mean people asking a specific well thought out question or asking for help. That's why the forum is here. I mean how clueless at life do you have to be to ask us crap like "Should I mod my car or not? Which intake should I get? Should I buy a new or used G? What color should I paint my calipers?" Why don't you ask me what I think your favorite color should be? If you should wear your shirt tucked or untucked? If you should date girls or guys? READ FIRST. LEARN. Form your own opinions based on things you've read and researched from the experiences of others that have posted them here for your benefit.
01-17-2014, 02:46 PM
There *has* been an awful lot of that lately.

I'm pretty sick of people insisting they can get to "X" horsepower with mods they've never done. It's not "I hope I get to 320hp with cats, exhaust, and intake."

It's more like "stroke my ego and tell me that the mods I'm ordering are guaranteed to make 10,000 horsepower on some ****ty uncalibrated dyno and don't tell me that's not how it works."
01-17-2014, 02:48 PM
Lexus Defector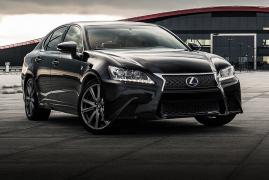 Join Date: Sep 2007
Location: Baytown, TX
Posts: 21,089
While I'm on a roll...
---
Another personal pet peeve are thread titles with things like urgent or ASAP when there's absolutely nothing urgent about what you're asking. If you're broken down on the roadside and have a question to help you try to get running, that's ASAP. If your car is dismantled in your driveway and you have a problem that the forum can help you with to get it put back together, that's urgent.

If you want to know if a navigation equipped car also has the premium package, or whether you should buy a FI or GTM turbo kit, that's not urgent. Stop it. Please.
01-17-2014, 08:27 PM
Registered User
Join Date: Nov 2011
Location: Happiest Place on Earth
Posts: 1,360
or somewhat similar to "urgent or ASAP " threads...how about the
"quick question"
threads.
Just ask the question !!
01-18-2014, 10:41 AM
Registered User
I hate how this forum has turned into a bunch of kids that refuse to learn anything about their car that want to be fed from a silver spoon. People that post up that they want thoughts and end up chastising someone when they share a (god-forbid) negative criticism. I'm by no means a *veteran* member of this forum but I remember when I joined a couple years ago, there were well thought and discussed threads. Now the likes of dumb kids driving affordable nice cars and destroying everything that makes the G desirable keeps me from posting on this forum. it's turned into a cheap ricer forum and I feel a little dead inside because I learned so much from many knowledgeable people. Half the fun of joining a forum is to get into involved discussions and learning all that you can. F*cking search people! or post your issues and we'll try to help trouble shoot.

Now someone get me a beer! *whew*

Thanks for making this thread.
The following 3 users liked this post by SwissCheeseHead:
01-18-2014, 10:53 AM
Registered User
I have to go to work at 6 am, meaning I get up at 450am in order to get ready. I also have 2 dogs that need to go out before I leave work, meaning they get up early in the AM with me. My wife has the little one so she stays in bed until she works at 815am. my issue is that she owned her dog before we met, so her dog, Maylea, is like my adopted dog. She's a good dog in most ways, other than she gets effin' crazy whenever someone other than me enters the house and she doesn't go potty when I wake them up in the morning when it's effin' cold outside. If you're not going to go potty, don't get excited to go out in zero degree weather and don't waste my time freezing my @ss off. My pitty goes every single got-dammed time, regardless of the hour or weather. You HAVE to go after 12 hours. There's no other way. On the plus side, she's never gone in the house unless she was sick, so I'll give her that much.
01-18-2014, 10:53 AM
A quarter past stripped
Join Date: Nov 2013
Location: Pembroke Pines, Florida
Posts: 1,698
I'm a young man that started reading into threads way before I purchased my sedan. After learning as much as I could on the vehicle from all of the seasoned members I felt guilty for not being a premium member with all the help I had received. Thx, for the post.