180Custom: 2007 G35 sedan front-end 2010 conversion
05-09-2019, 03:02 PM
Registered User
Join Date: Jan 2018
Posts: 4
Likes: 0
Received 0 Likes on 0 Posts
Originally Posted by
ONEighty
A customer of ours got into an accident with his 2007 G35X sedan. His whole front was smashed, bumper, headlights, grille, fenders, radiator support, etc. We suggested to do the 2010 front-end since he owns the car. He agreed and it came out great...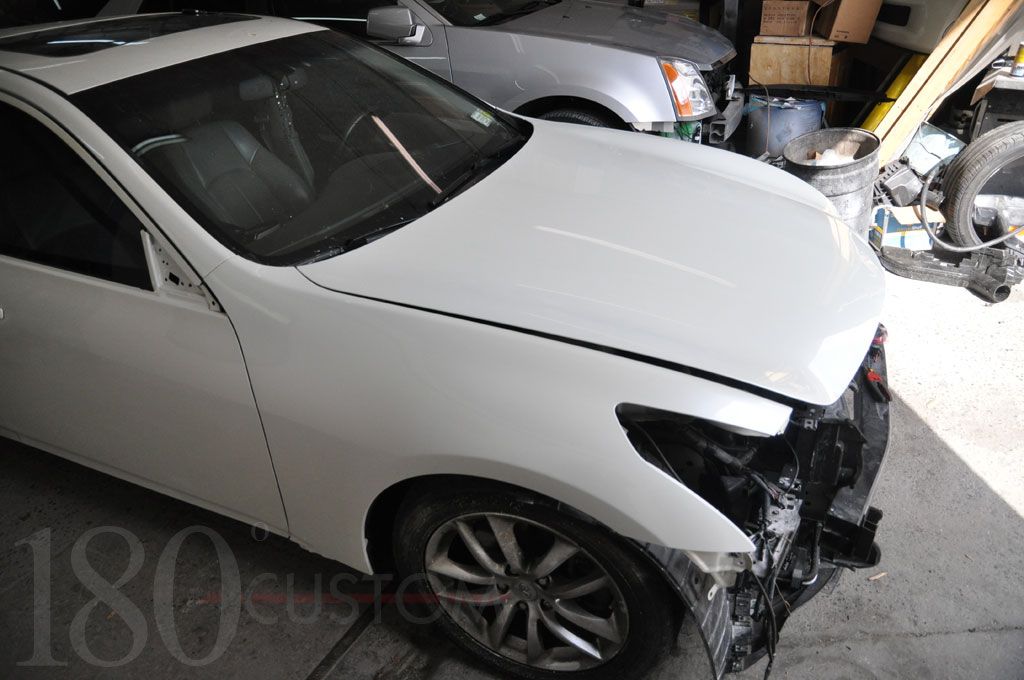 Attachment 172357
Attachment 172358
Attachment 172359
Attachment 172360
Attachment 172361
Attachment 172362
Sorry for the delay, this was done back in September. I don't have the before pics and can't contact the owner, he's not active on the forum.
If you are interested in getting this done, send me a PM.
Thanks,
Alex
Where are you located at ? And if your in the NJ or NY area how much would it be I have a 2009 g37xs I want to put a 2012 or 2011 bumper on it
Thread
Thread Starter
Forum
Replies
Last Post