FS PARTOUT Race Ready G37x Coupe
04-24-2019, 10:43 PM
'Cuz Racemod-erator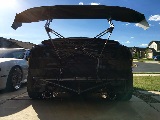 04-25-2019, 01:50 PM
Registered User
Join Date: Jun 2017
Posts: 21
Likes: 0
Received 0 Likes on 0 Posts
really you were not able to find a bulletproof auto trans that would hold up the power? my 2009 g37xs sedan is auto with pedal shifter which i love but im guessing pushing hp nd tq like ur would break things for sure. How much did u spend on your g build?
04-28-2019, 01:02 PM
'Cuz Racemod-erator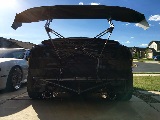 05-04-2019, 05:23 PM
'Cuz Racemod-erator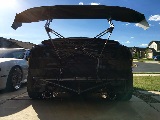 Thread updated, calipers and fuel system gone. Still a lot of stuff left over, feel free to shoot some offers out. I'm always willing to negotiate.
05-07-2019, 05:44 PM
'Cuz Racemod-erator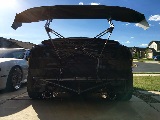 05-09-2019, 05:31 PM
'Cuz Racemod-erator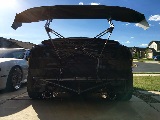 06-08-2019, 09:08 PM
'Cuz Racemod-erator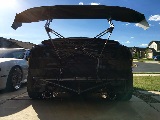 Most up to date as of today!

Vegas Locals get better deals on big items.

Everything on the car will be FS (doors, fenders, moldings, everything!!!) Here's the list of performance parts and pricing. Shipping can be arranged at cost. I can provide pictures at request. EVERYTHING IS NEGOTIABLE.

GTM TT KIT (Trying to sell kit as a whole)
Garrett GTX2871R Supercore Turbo $1,000.00
Garrett GTX2871R Supercore Turbo $1,000.00
GTM G37x Twin Turbo Kit (no turbos) $4,500.00
Includes: Exhaust Manifolds, 3" Down Pipes, GTM Thermal Coated Intercooler 3.5x13x24 Bar,1000HP rated, Piping Powdercoated Black, Turbosmart 50mm Raceport Blow Off Valve, Turbosmart 38mm Ultragate Wastegate
Will sell kit w/turbos as a whole f/$6,000

DRIVETRAIN/SUSPENSION
Level 10 Bulletproof Transmission $2,500.00 (still seeing what's wrong with it, so tentative)
Level 10 Torque Converter $800.00 (still seeing what's wrong with it, so tentative)
Quaife LSD (Nismo Finned Diff/Whiteline Bushings) $2000 (Whole Pumpkin, 3.357)
SPC Camber Arms Rear $130.00
GT Spec Front Strut Bar (mounts powder coated red) $175
Driveshaft Shop 1200hp Rated Axles $1,600.00
Feal 442 Dual Adjustable Coilovers (w/swift springs 24kg front, 11kg rear) $2,000.00
Cross Member $200
Front Cradle Member $350
Rear Suspension Member $200

EXTERIOR
IPL Rear Bumper $300.00 (clean cuts for wing)
Street Faction Chassis Mount Wing w/Jack Pt $1,000.00
VIS Carbon Fiber Vented Hood (w/Aerocatch Locks) $1,000.00
Midnight Grill OEM $225.00
Front Bash Bar / Tow Hook $375.00
KH3 Door Shells $200 ea
KH3 Front Driver Fender $200
Tail Lights $500
Diode Dynamics Tail as Turn Module $45

INTERIOR
Stštus 5 Point Harness, Camlock FIA (2) @ $150.00 ea
Stštus SPA Seat $1,000.00
Stštus RING ICON Seat $1,000.00
Wedge Bracket Driver Side $100.00
IPL Red Front Door Insert Panels $800.00
Hydrodipped Panel Pieces $250.00
Personal Steering Wheels (Neo Grinta 330mm) $150.00
Personal Steering Wheel (Pole Position 350mm) $200.00
Dash Cluster $250
Radio, HVAC Controls, Screen, etc...

WHEELS/TIRES
Volk TE37SL 18x9.5 +35 $2,500.00
Nitto NT-01 275/40/18 Included w/Wheels

MISC.
Fast Intentions 2.5" Catback Exhaust $1,000.00
Nismo Racing (NGK) Spark Plugs (6) BNIB $300

ELECTRONICS
Greddy Profec Boost Controller $300.00
Innovative Wideband Gauge $150.00
AAM 4 BAR MAP Sensor $130.00
06-09-2019, 04:26 PM
'Cuz Racemod-erator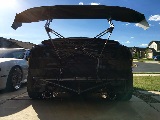 06-11-2019, 04:29 PM
'Cuz Racemod-erator