180Custom: 2007 G35 sedan front-end 2010 conversion
01-18-2011, 01:28 PM
MYG37.COM Sponsor
180Custom: 2007 G35 sedan front-end 2010 conversion
---
A customer of ours got into an accident with his 2007 G35X sedan. His whole front was smashed, bumper, headlights, grille, fenders, radiator support, etc. We suggested to do the 2010 front-end since he owns the car. He agreed and it came out great...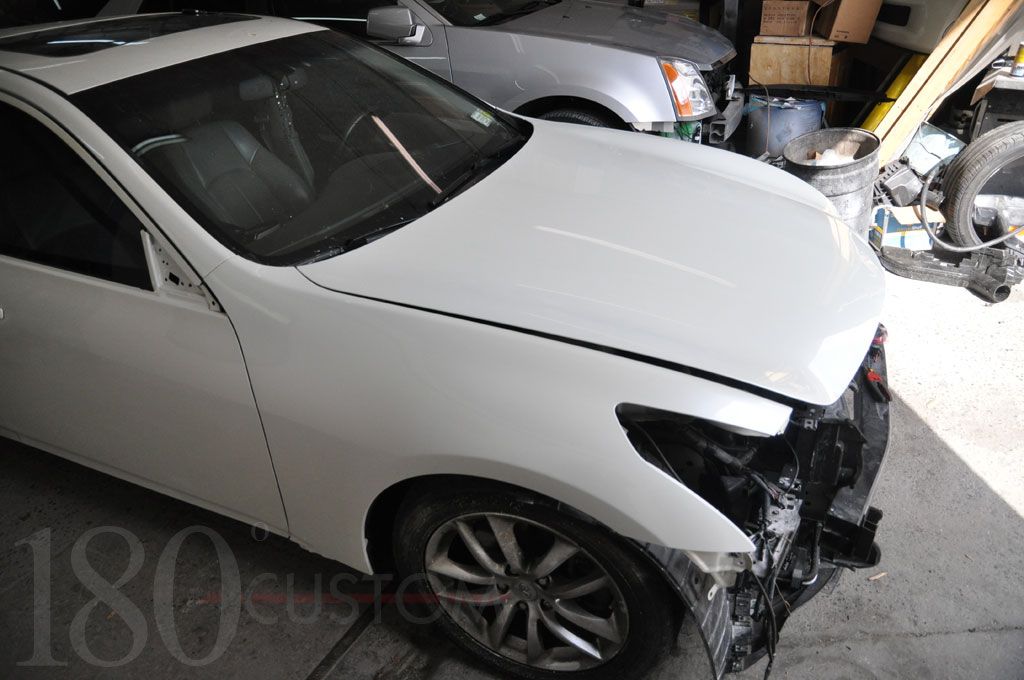 Sorry for the delay, this was done back in September. I don't have the before pics and can't contact the owner, he's not active on the forum.
If you are interested in getting this done, send me a PM.
Thanks,
Alex
01-18-2011, 04:08 PM
Registered User

01-20-2011, 09:42 AM
Registered User
Join Date: Nov 2008
Location: New Orleans
Posts: 506
Likes: 0
I will be doing this!! So everything lines up on the headlight housing on the original fenders? All this needs to be swapped is the front bumper and headlights?
01-20-2011, 01:23 PM
"GoTo"for FAST INTENTIONS
Join Date: Oct 2009
Location: Twin Cities, MN
Posts: 8,585
work looks mint! GREAT work!