Kitchen knives
08-17-2013, 08:04 PM
Lexus Defector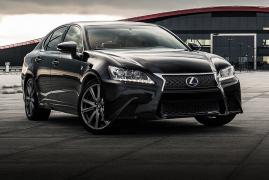 Join Date: Sep 2007
Location: Baytown, TX
Posts: 21,089
Went to WS today and looked at a few blades. I like the feel of the Wusthof Classic Ikon blades and I really like the Precision. I just need to see where I can find them a bit cheaper if possible.
09-14-2013, 01:59 AM
Hey BB,

check out ceramic knives. you don't want to bang them around, they can break, they also keep an edge better. down side, the knives are a bit costly, but will last a life time. learn to sharpen a knife. nothing more dangerous than a dull blade. lots of chefs use them also. best thing is to use the instrument before purchase. I saw a post that mentioned this. butcher in a former life...

Doug
09-14-2013, 02:03 AM
Lexus Defector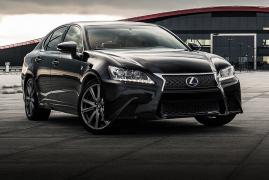 Join Date: Sep 2007
Location: Baytown, TX
Posts: 21,089
Thanks. Already bought Wusthof Grand Prix II.
09-14-2013, 02:14 AM
Registered User
Join Date: Apr 2010
Posts: 226
Likes: 0
Enjoy them. If and when you get better, feel free to go with a high end knife. Nenox is the current high end choice. I personally use Kramer Knives but I "discovered" him when I read about him in a Mens magazine (Men's Journal?) years ago. Couple of blades cost me $2k. Now before you go "Whoa", these blades are now going for $5k each used and $20k (no I'm not kidding) new (kramerknives.com). I believe Shun makes a replica of them but I don't know how good they are. Shun in general makes a good blade with nice high carbon levels. I prefer Global blades for every day use because you don't feel bad throwing them out and getting a new one. Your keeper blade should probably be a Nenox though.
04-20-2015, 04:00 PM
Registered User
I have Henckels, Gunter Wilhelm (actually my go to 10" chefs knife), and others. But I also purchase the Mundial white handled kitchen knives. As long as you keep them sharpened, they are fantastic knives to keep around and are great for cutting stuff outdoors or taking on camping trips where you don't want your $100+ Henckels to be. Shun are great because I love their blade angle.

The main thing is proper care. Wash, rinse, dry, and put away quickly. Get a good steel to keep them in proper shape, and either get a good sharpener or get them sharpened regularly. I prefer to sharpen them myself as I have had too many times where a knife shop has taken an awful lot of steel off of the knife unnecessarily.
04-20-2015, 05:00 PM
Lexus Defector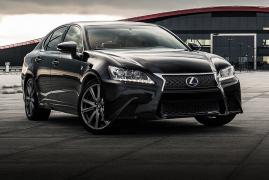 Join Date: Sep 2007
Location: Baytown, TX
Posts: 21,089
Thanks. I presume that advice was directed to me? I bought what I was looking for back in September 2013. Been just fine so far.
04-20-2015, 05:39 PM
Registered User
09-11-2015, 06:26 PM
Lexus Defector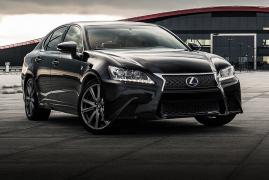 Join Date: Sep 2007
Location: Baytown, TX
Posts: 21,089
I now have a bunch of Wusthof Grand Prix II blades. Best cutlery I've ever bought, by far. I actually just bought a bunch of them on eBay becasue the price was too low to pass up. Most of them are knives I already have, so I'm keeping the ones I wanted and selling the rest.
If anyone is looking for a brand new 8" cook's knife, 8" bread knife, 3.5" paring knife, 9" honing steel, or pull apart kitchen shears at a discount price, let me know.
09-15-2015, 09:15 PM
Lexus Defector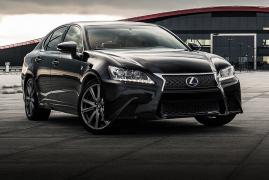 Join Date: Sep 2007
Location: Baytown, TX
Posts: 21,089
Never mind about the knives for sale, they've already been sold. But I do have 4 Silverpoint steak knives that are useless to me. Anybody want em?
06-21-2018, 03:23 PM
Registered User
Join Date: Aug 2012
Location: Charlotte, NC
Posts: 3,567
I have both Shun and I bought BBs Wusthof Grand Prix IIs.

While the Shun's might be prettier, their blades are brittle. Drop one, or even knock it against something in the sink, and the blade chips. My buddy is a personal chef, and commented that just about everyone of his customers that has Shun's have chipped blades.

The Wusthof GP IIs are better knives IMO.
08-08-2018, 01:14 AM
Registered User
Join Date: May 2005
Location: Tampa
Posts: 21
Likes: 0
The higher quality Wustoff's will last a lifetime. If you spend much time in the kitchen (cooking, not eating), you will learn to love them. There are higher priced specialty knives, but for most folks, Wustoff is a great balance of quality and price.
08-09-2018, 06:07 AM
Lexus Defector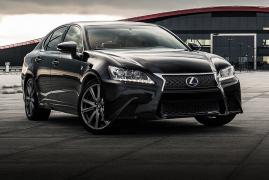 Join Date: Sep 2007
Location: Baytown, TX
Posts: 21,089
My Wusthofs are still great. I wish they'd hold their edge a bit longer though.
Thread
Thread Starter
Forum
Replies
Last Post