If you had to put all your eggs in one basket...
10-25-2010, 10:30 AM
Registered User

Join Date: Dec 2009
Location: Dallas, TX
Posts: 125
Likes: 0
Received 0 Likes on 0 Posts
I'll go with AAPL also. Ive been in and out of it since early 2007 and even though it's at all time highs around 310 I think it still has plenty of up side. 3 of their 4 "legs" are growing very nicely.
iphone will continue to grow as blackberries are replaced with iphones (and androids) and the smartphone market in general continues to expand. I'm predicting the iphone 5 will have the NFC chip in it which will allow you to use your phone as a credit card which will create more value for consumers and if Apple plays their cards right could create a new multi-billion dollar payment processing business not unlike paypal that can be used beyond online transactions.
macs have around 10% of the computing market right now and growing. The OS is superior to windows and more secure. (I know people say it has just as many bugs but hackers dont target it, but until I start seeing widespread OSX malware I'll let the data speak for itself). Corporations will start adopting OSX more and more as the iphone and ipad infiltrate the organization and the 'halo effect' sets in. Ironically, google has already blessed the mac and others will follow.
There are no legitimate competitors to the ipad right now so expect huge growth in this space until someone comes out with a decent rival.
Then you have the iAd platform sitting back waiting to explode and the Apple TV which will soon invade the living room. Apple will be the largest company by market cap in <12 months.
If you consider that each ipad and iphone contains an ipod, then you could argue all 4 of their primary money-making products are growing like crazy, but nobody really views it like that.
Disclaimer: this post contains a plethora of foreward-looking statements

12-23-2010, 09:13 AM
Registered User
Join Date: Aug 2010
Location: Maryland
Posts: 450
Likes: 0
+1 for AAPL. its trading at 21.1 P/E ratio right now, but is testing its 52 week high. But def a strong buy and hold. other than that. High quality dividend payers like McDonalds, and high yeild bonds. Dividend payers are where its gonna be.
12-24-2010, 07:43 AM
Registered User

Join Date: May 2010
Location: Fairfax, VA
Posts: 630
Likes: 0
Received 0 Likes on 0 Posts
I like apple and am a supporter of mac but I'm not too big on buying high

if you guys want a solid dividend payer, look at KMM...$10 stock and yield just under 9%
12-27-2010, 01:32 PM
Registered User
Join Date: Oct 2007
Posts: 1,504
Likes: 0
Received 0 Likes on 0 Posts
12-10-2013, 06:32 AM
Lexus Defector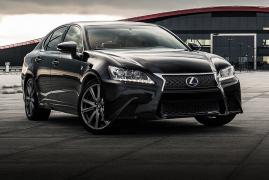 Join Date: Sep 2007
Location: Baytown, TX
Posts: 21,089
To update the first post, MKL was trading in the low $220 range when I first bought in 3/2009. Yesterday it closed at $565.64. I wish I'd had the money to have purchased more.
05-26-2016, 04:28 PM
Lexus Defector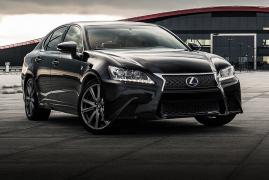 Join Date: Sep 2007
Location: Baytown, TX
Posts: 21,089
So without talking out of your *****, who here is experienced and successful in the stock market? Specifically, if you've invested in something that has been very successful how do you know when to sell? Obviously selling at any time that you've made a huge profit is a positive. But how do you choose a time to sell a stock that you've made good money on without leaving a lot on the table? The stock I mentioned in the first post that I invested a little money in back in 09 (God how I wish it had been more!) is reaching the point of getting close to being 5 times the price I originally bought it for? What's being too greedy?

Again, I'm soliciting knowledgeable advice from financial experts experienced in the stock market and not the man in the street. Or in this case the forum.
Thread
Thread Starter
Forum
Replies
Last Post
D.I.Y. Installations/Modifications